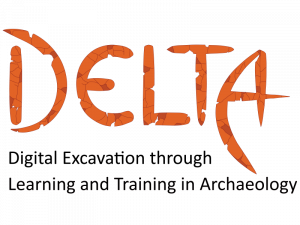 The Department of History and Archeology of the National and Kapodistrian University of Athens invites you to participate in the second online event organized in the framework of the European project DELTA! The event will take place on Wednesday 12 January 2022, from 18.00 to 20.00 online, through the WebEx platform.
In the event participates the research group DAISSy – Hellenic Open University, coordinator of the DELTA project.
The DELTA project (Digital Excavation through Learning and Training in Archeology) is a transnational program under the Erasmus + EU program (Strategic Partnerships for Higher Education) and is coordinated by the Hellenic Open University, bringing together 4 partners – Universities from 3 European countries (Greece, Italy and the Czech Republic). The project aims to design and develop a mixed course that combines the physical space of an archaeological excavation with the digital space of online education. With the course "Digital Excavation" Archeology students will be able to improve their knowledge and skills and specially to develop digital skills for the 21st century.
A prerequisite for attending the event is your registration in the form.
Participation in the event is open to all students, graduates as well as the scientific and teaching staff of the Departments of Archeology, Culture and Tourism.
The link for your entry into the WebEx platform and for your participation in the event.
* Prerequisite for participation:
By participating in the event, you confirm that you have been informed and consent to the video recording of the event, as well as the use of the material that will be produced on the website and social media pages of the DELTA project and the DAISSy research team of the Hellenic Open University, for dissemination purposes and project communication.
Event Programme