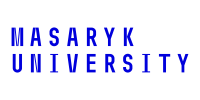 On December 2, 2021, a second multiplier event within a DELTA project is organized by Masaryk University, a partner of the DELTA project. Due to the pandemic, the event will be held online.
The online meeting aims to present the results of the blended DELTA course and intensive studying program in Marathon (Greece). A dedicated discussion panel with specialists from archaeology, museology and cultural heritage will be organized to identify the current trends and specify future perspectives, focusing on digital technologies in archaeological, museological and educational practice.
The event will be held in MS TEAMS platform and is open to anyone. Use this link to join us. The meeting will be recorded.