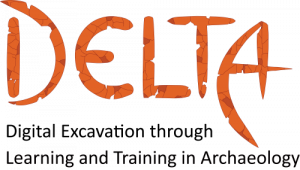 Are you a passionate archaeology student, professional or scholar? Do you want to improve your archaeological knowledge and skills and develop digital skills and meeting in fora with your peers? If the answer is yes, then the DELTA course is the right choice for you!
The DELTA MOOC opens again this year, for all students and professionals in archaeology and cultural heritage!
DELTA course "Digital Excavation" developed by DELTA project partners (https://lnkd.in/deUVYQH), consists of four Modules:
Digital Tools for Archaeological Practice/ Excavation;
Documentation in situ and after excavation;
Digital Preservation of cultural heritage monuments and artifacts;
Open-Air Museums and Experimental Archaeology.
The MOOC will be delivered through DELTA platform, from 1st March 2022 until the 23nd May 2022. The course is in English, open to all and free of charge.
Apply now before February 25, 2022 (23:59 CET): https://lnkd.in/d2b9VPAH